Flange Facing Machines
---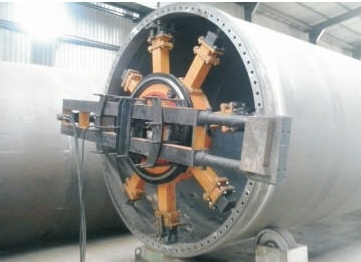 These Flange Facing Machines are Rigid, versatile and faster. Deliver high-torque performance with both facing & milling features to quickly re-face/mill flanges and repair seals and bearing fits avoiding costly disassembly and downtime.

Cut grooves, chamfers, RTRTJ, ring seals and weld edge preparations for various diameters, viz., facing from dia 100 - 1600 mm with single point tools and milling from dia 1500 to 1600 mm with multi-point milling cutters.
We offer a wide variety of rugged and innovative portable flange facers for 1 to 120 inch (25 to 3050 mm) diameters, for ID or OD mounting. Several of our machines can be configured for facing, milling or both, and many of our models reface, mill, bevel, square, counterbore, or cut end-prep configurations for welding. For easy setup, smaller units use an integral mandrel to quickly lock into place, while the larger units can be installed with a separate mount or chuck to which the facer body is installed.
LINE BORING MACHINES
---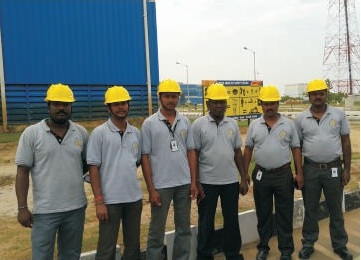 Our line boring machines support boring diameters from 1.375 to 80 inches (35 to 2030 mm), with the precision and speed of stationary machines. Specially designed mounting brackets, spherical bearings, self-centering setup cones, and movable rotational drive and feed units simplify setup and allow the tools to work in spaces too tight for most line boring machines.

ll models feature rugged rotational drive and axial feed systems, precision bars and heavy duty bearings, with electric, pneumatic and hydraulic options. They have the ability to share the same mounting system with AutoBoreWelding Systems for single-setup machining and welding.


We are one of the leading manufacturer and exporter of Industrial Boring Machine. These Industrial Boring Machine are widely used in different industries. Our machines are designed by team of experts to deliver a superior product. These can be customized as pert the specifications of our clients.
Drilling & Tapping Machines
---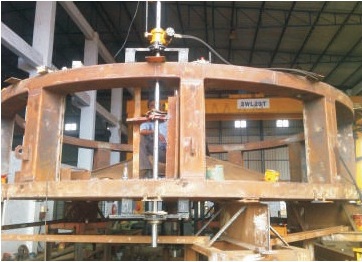 Wherever equipment repair applications involve milling critical mounting surfaces, we have a precision machine that can be perfectly configured to fit. Our portable three-axis milling machine family starts with the PM4200 – a versatile model with available bed options of 20, 49 or 78 inches (508, 1244.6 and 1981.2 mm) of travel.

Our largest mill, the LM6200, features the ability to configure for linear AND gantry milling, with up to 84 inches (2133.6 mm) of x-axis travel and 34 inches (863.6 mm) of y-axis travel. There is plenty of spindle torque for fast metal removal and the capacity to mill in nearly any position.


We are offering Drilling & Tapping Machines to our valuable clients. The Drilling Machines are widely used for variety of operations like drilling, re-mined trapping, panning, lapping, boring and counter boring in cast iron, steel and other materials. The Drilling Machines ensure both high speed vertical and horizontal drilling and trapping.
Pipe Bevelling Machine
---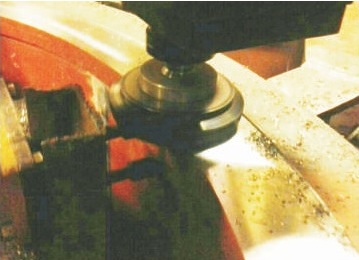 ACCESS PBM PRO Pipe Beveling Machine is a portable beveling machine for quick and accurate weld preparation on pipe and tube. A variety of models can meet the requirement to bevel from 28 to 1,500 mm ID of pipe. Please check the specifications section for model selection. Depending on the model, the beveling machine can bevel pipe or tube with wall thicknesses from 15mm to 20mm.


The machines are all ID mounted by a three Clamp Extension Leg mandrel design for square, rigid installation. Different sized clamp legs are used to cover the machine's entire range of pipe diameters. Access PRO PBM is able to bevel, face off, chamfer and counter bore, making all these weld prep operations quick and simple.
On Site Machines
---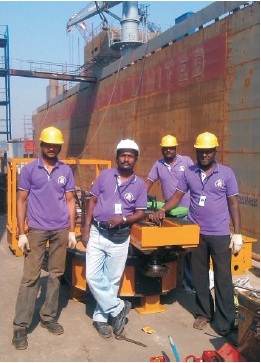 Counted as one of the experienced manufacturer, supplier and exporter, we offer a wide range of On Site Machines. These machines are developed using best available components and as per international industrial standards. Sturdily constructed, our machines are available in various sizes and specifications.

eing one of the leading manufacturer, supplier and exporter, we are engaged in offering a qualitative range ofOn Site Machines. Our range encompases In Line Boring Machines, Industrial Boring Machine, Bore Turning Machine, ID Machining, In Situ Boring Machine, Earth Movers Bucket Bore Machining, Flange Facing Machinesand Drilling Machines.
We are also offering Engineering Job Work Services like Line Boring Services andFlange Facing Machine Services. Machines offered by us are engineered as per international quality standards and acclaimed for energy efficient nature and high performance.
Bore Turning Machine
---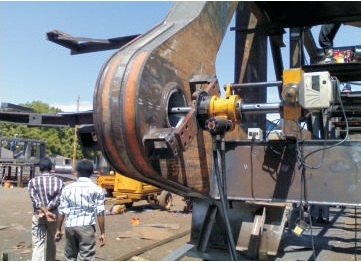 We are offering to our valuable customers a optimistic range of Bore Turning Machine. This Bore Turning Machine is made up with superior quality raw material and also huge demand in international market.

This product is highly durable and compatible in nature and also huge demand in market. Our customers can be easily grabbed this product from the market at competitive prices.